On site SEO (search engine optimisation) is the term that refers to all the elements that you can control on your website, (as opposed to off site SEO which are page ranking factors that occur off site e.g. external backlinks). On site SEO is vital for improving your search engine ranking and your visibility. 
Obvious tactics for on site SEO include optimizing meta descriptions, title tags and alt tags but it's crucial not to underestimate content quality, content structure and page performance. 
So, let's take a closer look at the elements you can focus on for your on site SEO.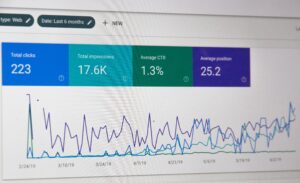 Content
Keyword optimisation is the foundation for SEO but we have seen a shift towards long-tail keywords which fit the search patterns of users. So, consider your target audience and the keywords they will be using and create your content around those. 
In Google's own words, 'The most basic signal that information is relevant is when a webpage contains the same keywords as your search query. If those keywords appear on the page, or if they appear in the headings or body of the text, the information is more likely to be relevant.'
Keyword frequency is of paramount importance here too, but it isn't about keyword overkill! Google's confidence in a page that has a keyword only once, will not be great, but a page that mentions that keyword half a dozen times will show Google that its content is centred around that topic. 
More than proving that your page is relevant, successful content will drive traffic and grow your business. To do this, content must be optimized for high volume keyword but also well-written with the user in mind, in-depth and easy to read. A survey by Demand Metric showed that 76% of online shoppers felt excited and closer to a company after reading its custom content.
User experience
Following on from the previous point, if traffic-generating content makes your audience happy, and if we create websites for people (not just search engines!), then the user experience is key.
On site SEO begins and ends with your user – this is the person who will comment on, subscribe to, purchase and review your services. One way Google calculates this is to look at the amount of time a site visitor spends looking at your content, and this will depend on how long a visitor has to wait for a page to load.
Site speed
Time and time again, on line success comes back to creating positive experiences for your audience, with research by Ruby Newell-Legner showing that it takes 12 positive experiences to compensate for just a single unresolved customer experience. A quick and easy way to address speed issues is to look at duplicate content. This slows down indexing and no one likes to be kept waiting – research shows that a one second delay in page response times can cause a 7% reduction in conversion!
Search engine content delivery networks will address speed issues for a price, but WordPress users could also delete unwanted/unused plugins for immediate results. 
Bounce rate
Tied in with user experience is the bounce rate which is an indicator of the effectiveness of your landing page to visitors – if your site is not engaging or, in the case of e-commerce sites, attractive, visitors will simply bounce straight off it. To improve bounce rate, improve load time (see above), ensure your landing page copy is relevant to search queries, get rid of pop up adverts and lead with a persuasive hook.
Meta description
This is the short description which appears below a URL in search results and is what search engines use to decide what topic you are talking about and to decide which users to send to the page. A good meta description should be descriptive and not too wordy (<200 characters is ideal), with relevant keywords. With so few characters to work with, use LSI (latent semantic indexing) or synonyms of your main keyword. 
Title tag
Essentially, this is the title of your page and the main heading that appears in search results pages. This is a crucial opportunity to include salient keywords to boost the page in searches.
On site SEO
So in a nutshell we now see what are the basic requirements for on site SEO. This needs to work together with the user considerations, and off site SEO.